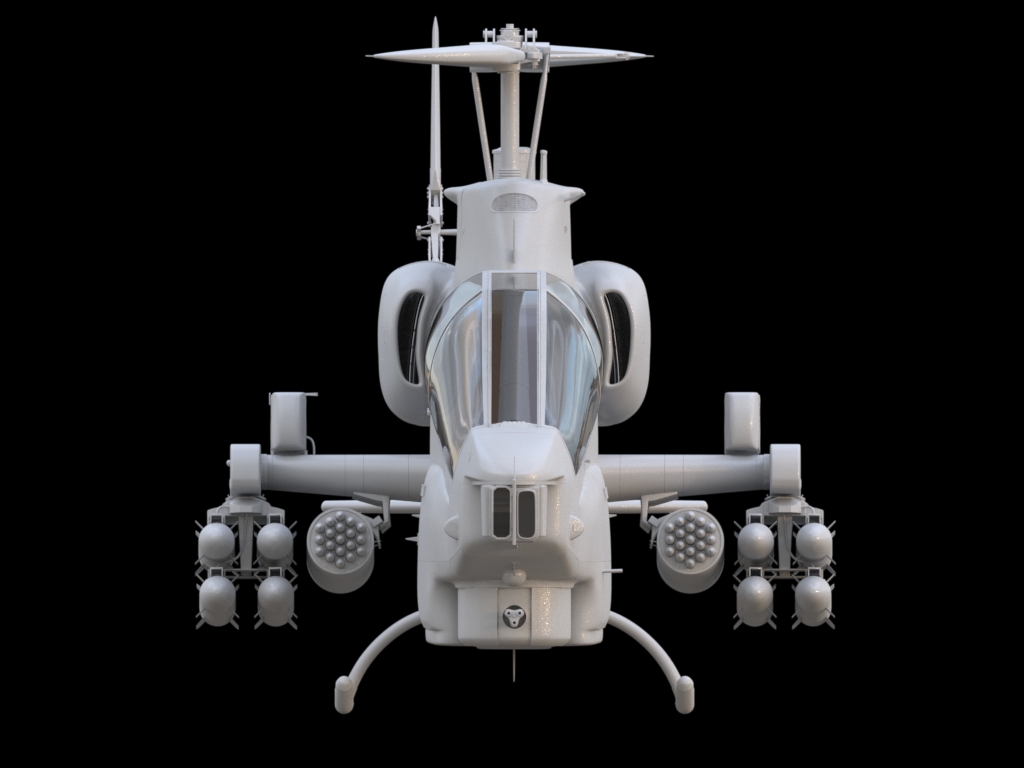 AH1W Cobra Highpoly
This game asset was created for 3D Artist Issue #68 using Modo and Mari.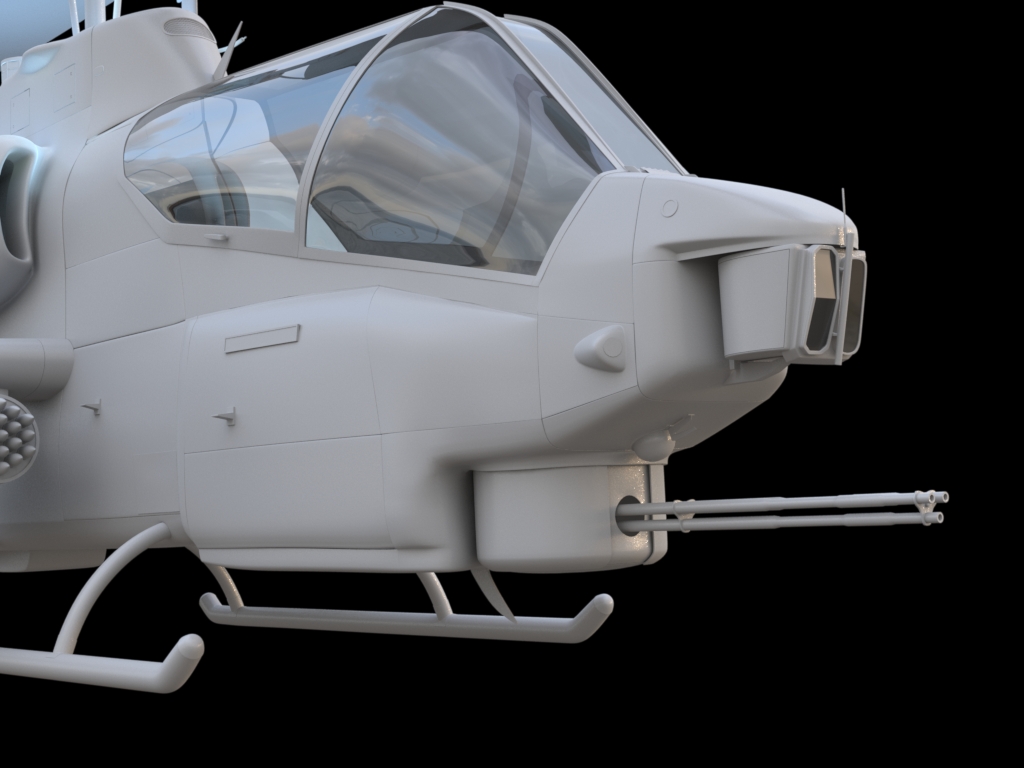 AH1W Cobra Low poly
After using Mari, this is the final result after baking down all the maps and completing the texturing process.
Now this asset is ready to be dropped into any next generation console game.